Meet Allover Academy
Time to heal... Spreading the Allover Solution...
One service at a time.
DWI or DUI Alcohol Education Program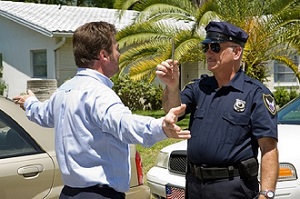 Allover Healthcare Group DWI and DUI Alcohol Education program is designed to help individuals get back on track after obtaining a DWI or DUI violation, or anyone with an interest in learning about the issue.
All DWI, DUI Alcohol Education clients will undergo an initial assessment and treatment plan process to determine the level of care needed for the client upon admission into the program. If the assessment indicates that a higher level of care is needed, additional referrals for mental health services, social services or substance abuse treatment will be made at that time.
12-Hour DUI and DWI Education Program
Allover Healthcare Group provides clients with the State certified
12-hour Alcohol Education Program 12-hour DUI AEP
and our certificates are accepted by all
Maryland Courts and Maryland MVA
. Our 12-Hour AEP is a 6-week program. Each week will provide 2-hours of alcohol education per
COMAR regulations
and class is taught by a certified addiction counselor. After a successful completion of the entire program, the client will be presented with the certificate of completion.
The 12-Hour DUI Classes are offered on weekends and during the weekdays. The first offender 12-Hour DUI classes are offered once a week for 2 hours per week for 6-weeks. Las clases de DUI de 12 horas se pueden realizar los fines de semana o entre semana. Las clases de DUI de 12 horas para el primer infractor se ofrecen una vez por semana durante 2 horas por semana durante 6 semanas. Las clases de DUI de 12 horas se pueden ofrecer en español
26-Weeks or 90 days DUI Program
Our 26-weeks or 90 days, weekly DUI Treatment Program is designed for those who have a more extensive history of alcohol use or other drug use and/or legal running consequences due to their drinking habits. This program is for participants with multiple DUI cases and the sessions are usually conducted by a certified/licensed clinician, the participants are provided with tools to assist them in changing high-risk behaviors and identifying negative consequences associated with drinking and driving and managing their alcohol or drug use problem. The 26 weeks or 90 days DUI Program is a treatment program not Alcohol Education Program, the 12-hour DUI curriculum is incorperated inside the 26 weeks or 90 days DUI treatment program.

To Schedule an Assessment
Please call us at 443-759-8827 to schedule your initial assessment and intake.
To refer your client to us, please click here to fill out the online form or download our referral form, fill out the hard copy and email us at info@alloverhealthcaregroup.com or fax us at 443-759-8870 the completed copy.