Meet Allover Healthcare Group™
Time to heal... Spreading the Allover Solution...
One service at a time.
Allover Healthcare Group is a Community Based Healthcare Provider, Human Services Technology and Education Solutions Company that provides innovative solutions to help collaborate and coordinate care and services across and amongst Health and Human Services, Education, Community Service Providers and the Consumers in which we serve.
Allover Healthcare Group LLC Community Based Healthcare services forms partnership between people with behavioral health needs and their community to foster understanding, empowerment, and integration and enhanced quality of life in the community that we serve.
Allover Healthcare range of Services for Adults and Minors has developed specialized programs to aid our clients to quick recovery. Our dynamic approach to coordinated Psychiatric Rehabilitation Programs PRP Services, Substance Use Disorder or Subtance Abuse Services - Early Intervention Level 0.5 Program, DWI/DUI Program, Outpatient Program treatment OP level 1, Intensive Outpatient Program treatment OP level 2.1, Community Supported Employment Services and Community Housing for Adults and Minors leads to more effective outcomes for individuals and families.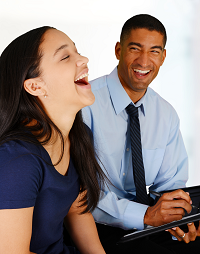 Our healthcare software product, the Allover CareWare™ solution comprises a numbers of solutions - Electronic Health Record, Billing, Collaborative Case Management, and Managed Care Solutions that allow our staff, state/local agencies, community providers and consumers to connect collaborate and coordinate services.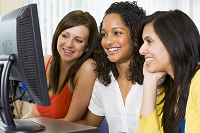 Our Educational software product, the Allover EduMadeEasy™ solution comprises numerous solutions – Student information Management System for colleges, Motor Vehicle Driving School Student Management system solution - which allows driver Education School Providers manage Student information – allows potential student to enroll for in-class driver education program, online driver improvement program and as well as safe and sober program, Schedule classes, manage students tuition fees. This product allow students to take online classes, take quizzes with real-time grading at the end of each quiz.
Our Mission
Our mission is to lead humanity to healthy, vibrant lives. We do this through living our values—of integrity, accountability, collaboration and caring—and committing ourselves to the communities we serve.
Allover Healthcare Group is committed to improving the quality of care and lives in behavioral health for clients, families, providers, and management. We strive to deliver the highest quality Behavioral Health Services and as well as technology at a great value. Remaining focused on consumers and providers. Allover Healthcare Group distinguishes on innovation, value, and customer service.
Our Vision
We envision a future in which our clients will heal and thrive by developing skills to achieve a full recovery and maintaining a day-to-day relationships
Our programs and our software products enable our clients to have quality of care that transcend to an improved quality of life in addition to community integration.