Meet Allover Healthcare Group™
Time to heal... Spreading the Allover Solution...
One service at a time.
Allover Behavioral Health - Outpatient Clinic
Outpatient Mental Health Clinic
Allover Healthcare Group Outpatient Mental Health Clinic is a full service clinic that provides community based, home based and school based services for our onsite individual clients, family and group therapy for youths and adults. All therapy services are provided in the most comfortable and conducive environment sittings for the client that include: in home, in office, schools, courts, transitional housing and other community service providers sites. All clients, with non-emergent needs, are evaluated for medication management needs within 30 days of initiation of services and within 5 days for those with urgent psychiatric needs.
Allover Adult Psychiatric Rehabilitation Program (PRP) Services Overview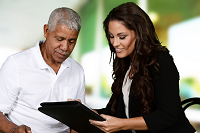 Our On-Site Adult PRP services are offered at the Baltimore City location and off-Site community based services are provided in any consumer choosen location. The program provides adults with structured group activities designed to develop and enhance independent living skills. The goal is to assist individuals with the transition from a long period of hospitalization to successfully re-enter the community, and to assist those individuals already in the community with maintaining and enhancing their skills. Read More...
Allover Minor Psychiatric Rehabilitation Program (PRP) Services Overview
Allover Healthcare Group Psychiatric Rehabilitation Program (PRP) for Children and Adolescents are structured to complement, support and strengthen the mental health (Therapy and Psychiatry) services the child is already receiving. Our Well-Trained rehabilitation staffs provide a combination of one-on-one and group rehabilitation activities at Allover Healthcare Group Facility, at the child's home and/or other appropriate community based locations.
On Site (facility-based) and Off Site (community-based) services are family focused, individualized and based on the child's and the family's strengths and resilience. Specific rehabilitation goals are established, which target identified needs based on information from the referring mental health professional, a comprehensive assessment and meetings with the child and his/her family.
PRP staff routinely evaluate progress with each child and their parent/guardian/support team and provide monthly summary reports to the primary therapist and other mental health professionals working with the child. Read More...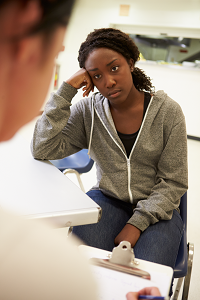 To refer your client to us, please click here to fill out the online form or download our referral form, fill out the hard copy and email us at info@alloverhealthcaregroup.com or fax us at 443-759-8870 the completed copy.