Meet Allover Healthcare Group™
Time to heal... Spreading the Allover Solution...
One service at a time.
Allover Software Solutions Overview
Allover offers solutions specifically designed for local government, state government, providers in the Health and Human services industry, and Education/training industry.
Our core solutions include:
Allover CareWare™ solution comprises a numbers of solutions - Electronic Health Record, Billing, Collaborative Case Management, and Managed Care Solutions that allow our staff, state/local agencies, community healthcare providers and consumers to connect collaborate and coordinate services.
Allover EduMadeEasy™ solution comprises numerous solutions – Student information Management System for colleges, Motor Vehicle Driving School Student Management system solution - which allows Driver Education School Providers manage Student information – allows potential student to enroll for in-class driver education program, online driver improvement program and as well as safe and sober program, Schedule classes, manage students tuition fees. This product allow students to take online classes, take quizzes with real-time grading at the end of each quiz.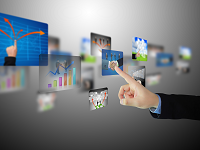 For more information about our products or to request a demo please Click Here to contact us...